Knowledge Bases - Building Blocks
The knowledge bases consist of 13 building blocks. The building blocks are based on the conceptual model below. The conceptual model provides a map for the professional development of teacher educators.
Building Blocks
Each building block has an introduction page and offers suggestions for further reading, web resources and related blogs.
Conceptual Model
More information about the purpose and theoretical background of the model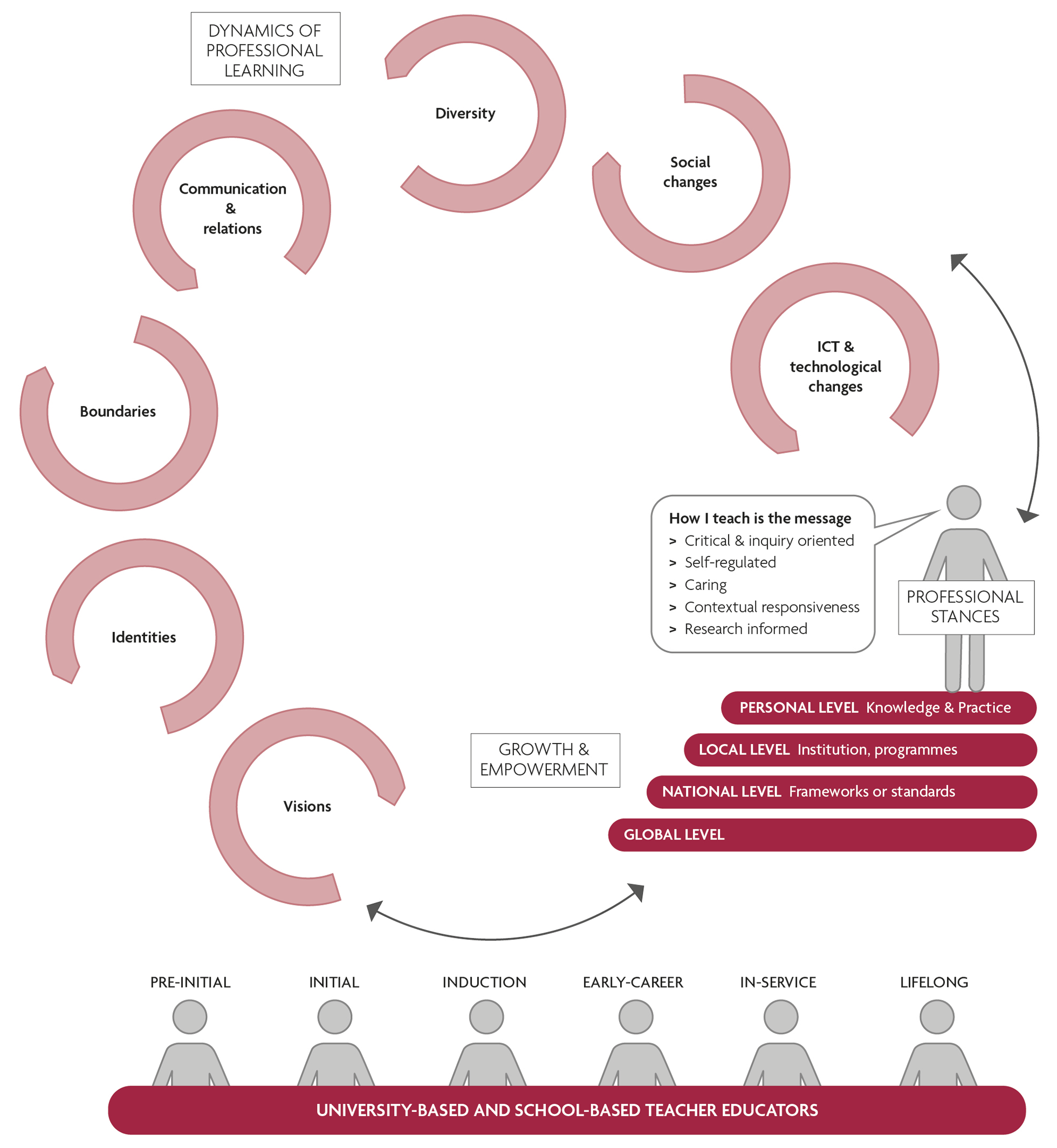 Videos
The full value contract for a safe learning environment
- Ann MacPhail, University of Limerick, Ireland
Web Sources